I would be honored to represent you on the Livermore City Council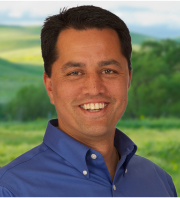 I love Livermore's small town feel. It has a sense of community, charm and character that bigger cities often lack. Livermore residents enjoy so many resources including the downtown, local wineries and community events to the citizens themselves. I am sure these are the just some of the reasons you love living in Livermore, too.
I believe the way to keep Livermore loveable is to focus on three things:
Protecting our suburban/rural character
Attracting more blue and white collar jobs to the city
Keeping local control of planning decisions and tax dollars
If you hold the same priorities, I would welcome your support.