Chris Pareja's Plan for Livermore City Council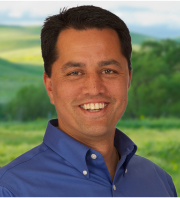 I believe that we must work to protect the charm of Livermore and maintain or improve our quality of life:
Protecting our suburban/rural character
I support logical, slower paced growth for Livermore. We are beginning to move in a direction of higher-density, urbanized planning that is driven by regional and state influences. These outsiders are giving funds to Livermore for things like transportation, but the money comes with strings attached. When Livermore accepts this money, it is often required to increase the density of housing around transportation hubs, and cede some of its local authority over things like the pace of growth to regional and state bodies. If elected, I intend to educate citizens and the Council itself on the ramifications of choosing to accept funds that may be attractive over the short term, but have negative impact on our community over the longer term.  
Attracting more blue and white collar jobs to Livermore
People are attracted to Livermore for its many amenities including the small town charm, good schools, safe neighborhoods and because Livermore is more affordable than some of the surrounding communities or much higher priced regions of the Bay Area such as the South Bay, Peninsula and San Francisco. Unfortunately, many of those higher priced areas are where our citizens have to commute for work. We need to change Livermore's reputation for being unfriendly to business and work to keep our citizens in Livermore during the work day. This will reduce traffic congestion (along with pollution); generate tax revenue from the new businesses as well as our restaurant and retail businesses and, most importantly, improve the quality of life for our citizens who can spend more time with their families instead of commuting.
Keeping local control of planning decisions and tax dollars
Initiatives like Measure BB, Plan Bay Area and others will physically change the composition of Livermore. This includes prescribing how dense our neighborhoods have to be, who needs to live in them and how close people live to public transportation.
I believe in letting markets and the community itself drive these decisions. If a neighborhood is set up for medium density, demonstrates a need for additional housing and the new housing would improve the value of the neighborhood, we should consider it. If we are told we need to create a transportation hub and put our neighbors within unsafe range of traffic or buses, expect me to oppose the project.
When it comes to tax increases like Measure BB, you can count on me to push back against popular political opinions. I understand that raising taxes on our poor or seniors with fixed incomes is going to do more damage to their finances than the benefits the promised "cheap transportation" will provide. I don't believe we should deceive voters into thinking BART will be guaranteed to come to Livermore if we pass this tax, when the verbiage in the proposal itself puts up a number of possible barriers that could prevent Livermore from receiving anything more than a shuttle to the Pleasanton BART station. This tax measure could lead us down a road of reshaping our community, increasing our sales tax burden and still not getting the best deal for Livermore.
I am not anti-transportation, nor do I think all taxes are a bad thing – if people get what they believe is promised to them. But, in cases where we are talking about doubling and lengthening a tax for 30 years that doesn't expire for 8 years anyway, I think we should take the position of sending the plan back for something that is in the better interest of Livermore.